The Hozelock Pulsar Plus Comfort is a Knapsack Pressure sprayer. These are high quality multi-purpose pressure sprayers, designed especially for spraying large areas outdoors, that can conveniently be carried on your back.
Practical features include:
Contoured Container – Shaped to fit comfortably on the back with adjustable straps for added comfort. Suitable for both left or right-handed users.
Easy Pumping – The perfect compromise between power & frequency, thanks to the ergonomic pumping handle. Lever can be locked in position for storage.
Multi-Jet Nozzle – Hozelock's innovative 3-in-1 Multi-Jet Nozzle allows the user to choose between Conical Mist/Jet, Narrow Fan & Wide Fan spray patterns, whichever suits the treatment.
1 Bar Pressure Regulator – For constant dosage to help save costs and protect the environment by not over-spraying.
Wide Opening – Includes a filter, enabling the user to fill, empty and clean with ease.
Translucent Tank – Enables the user to visualise the liquid level and dose accurately.
Other features include: Wide carrying handle, handle under the base, 60cm aluminium lance and the sprayer is equipped with a mixer.
Check out our new range of sprayers, coming in 2021.
PRODUCT VARIATIONS
Pulsar Plus Comfort 12L (4712)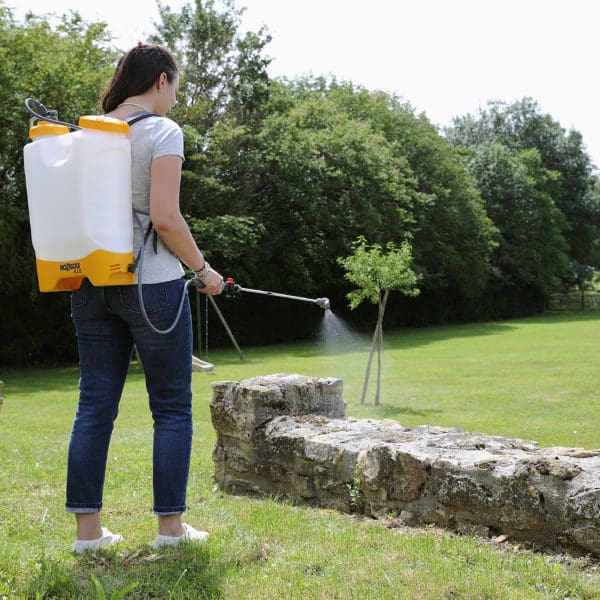 Pulsar Plus Comfort 16L (4716)