The Hozelock Pulsar Plus Pressure Sprayer is a multipurpose, effective pressure sprayer for outdoor use, packed with features.
Handy to use around the garden to apply an even distribution of water-based treatments, including insecticides, fungicides, fertilisers & herbicides to your plants.
The Pulsar Plus Pressure Sprayer Plus is packed with features, including: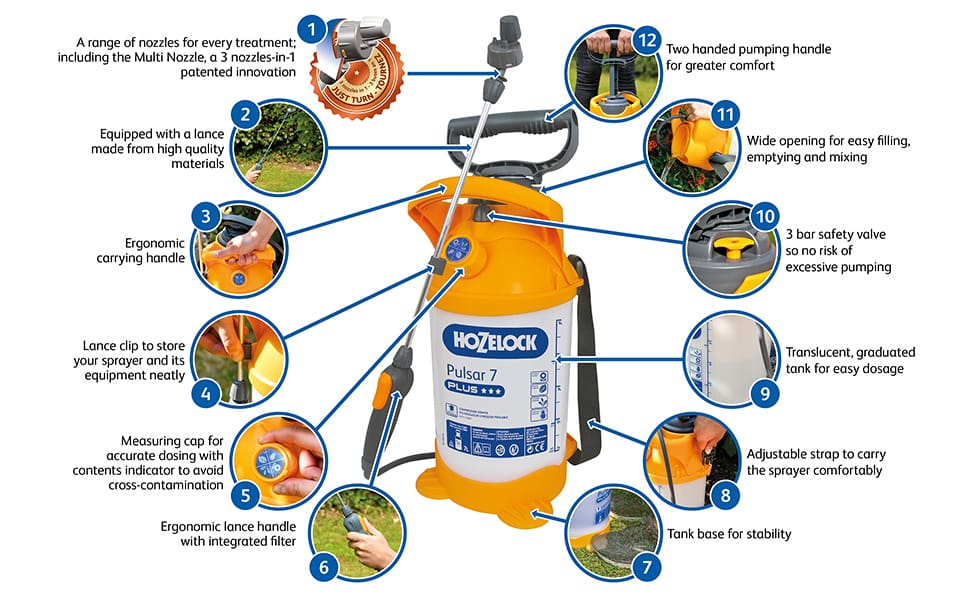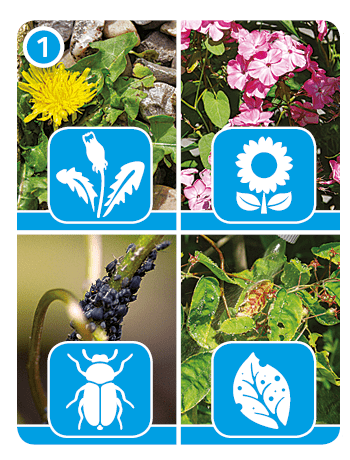 Suitable for all uses – Weedkiller, Fertiliser, Insecticide, Fungicide, spraying all water based chemicals.
500ml of chemical concentrate (20ml per litre) is equivalent to 50 ready to use trigger sprayers.
Flexible 3-in-1 Rucksack style harness for ease and comfort when spraying.
PRODUCT VARIATIONS

Capacity: 5 Litres
Useable Capacity: 3.5 Litres*

Capacity: 7 Litres
Useable Capacity: 5 Litres*

Capacity: 12 Litres
Useable Capacity: 8 Litres*
*max fill level or useable capacity – to provide sufficient air gap for pressurisation of the bottle.