Our largest capacity Hose Cart in the range, is extra tall to make towing easy, wide for stability and has been designed so that the hose is easy to rewind.
Easy Rewind – Rewinding the hose back in when it is full of water can be hard work so we have engineered these carts to be very easy to rewind.
Easy to Move – The extra long soft touch towing handle, oversized soft patterned wheels and steel axle, make moving the cart simple.
Easy to Store – The towing handle locking collars allow the height to be adjusted to suit your needs, but also to fully retract the handle for easy storage.
Stable – Designed with a wider stance and a lower centre of gravity for increased stability.
Included – Includes two hose connectors.

60m Assembled Hose Cart (2440)
– Ideal for large gardens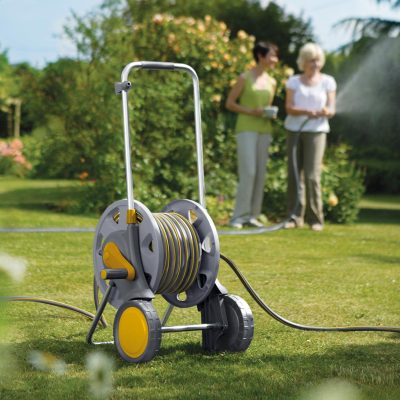 Capacity – 60m of 12.5mm hose
Includes – Two Hose Connectors

90m Assembled Hose Cart (2448)
– Our largest capacity hose cart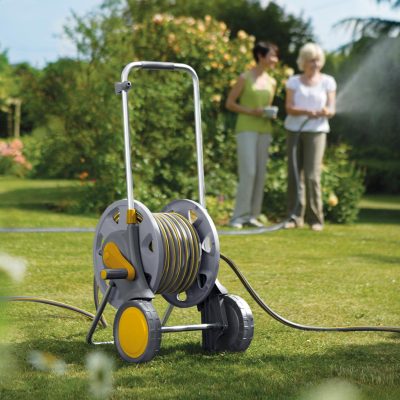 Capacity – 90m of 12.5mm hose
Includes – Two Hose Connectors