Extend and Repair – This Hozelock metal hose connector is perfect for repairing damage along hosepipe. It can also be used to permanently connect two lengths of hose together.
Made from Nickel Plated Brass – Ensures a strong and durable connection.
Scratch and frost resistant – Ideal for outdoor environments and helps to ensure continued connection year after year.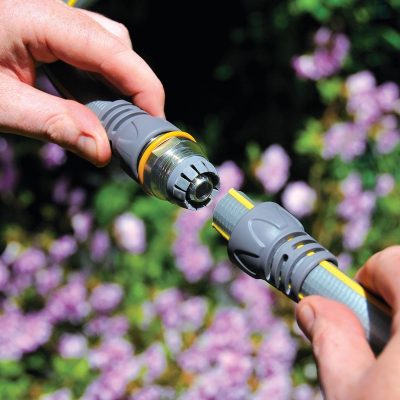 1. Extend the length of your hose
Perfect for temporary joining of two hoses.
Use in conjunction with Hose End or AquaStop Connectors.
2. Repair a damaged hose
Quick and easy repair for damaged hose, without the need for tools.