The advanced hybrid garden hose
Tuffhoze is a hybrid garden hose, combining the best of PVC and textile hose technology, to create a hose that is lightweight, amazingly flexible & super tough:


Traditional PVC:
Dura-Tech inner core for incredible flexibility and maximum strength
High pressure burst resistance 40+ bar; in conjunction with the textile outer layer
Constant, high water flow even at low temperatures
Guaranteed length
Textile:
Tuff-Fibre woven technology ensures enhanced durability for long lasting wear
Amazingly flexible, effortless to manoeuvre and store
Kink free & lightweight
UV resistant & easy to clean



Easy to manoeuvre – The hose is so light and flexible it makes watering around your garden effortless and easy to put away.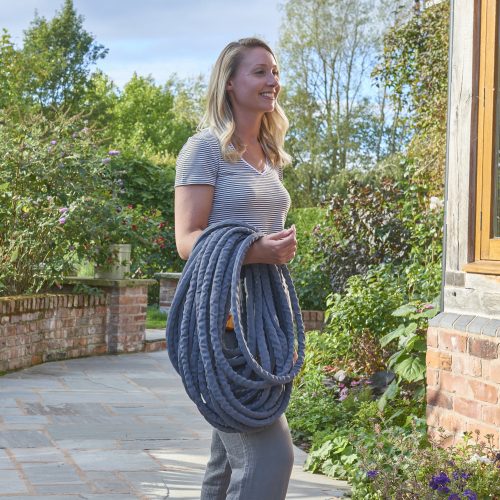 Easy to store – Tuffhoze coils easily so it can be simply wound onto a reel or cart. Please click here to check if your reel/cart is compatible or if you need an adaptor.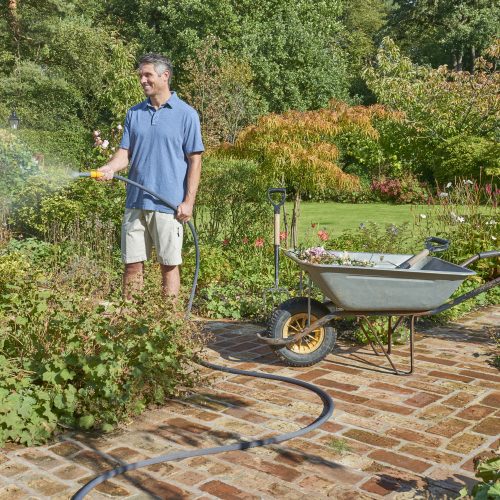 For general, domestic garden use – Ideal for watering the garden, or tougher domestic cleaning tasks.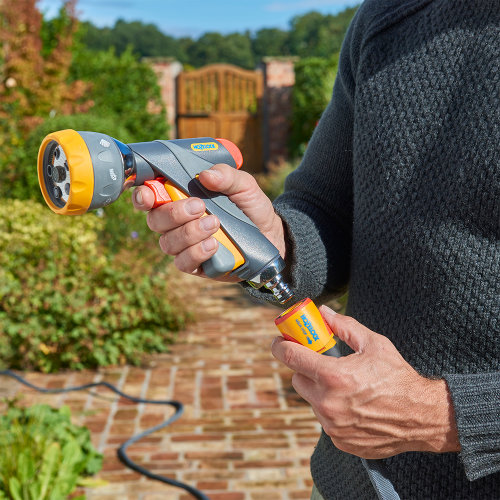 Hozelock Quick Connect System – Fully compatible with all accessories.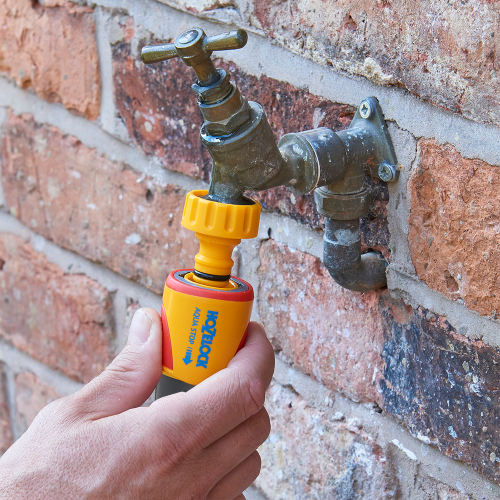 Guaranteed leak-free fittings – Ensures a water tight connection.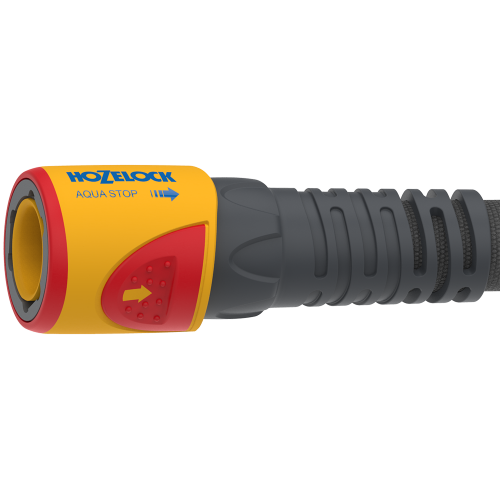 Premium fittings – Deliver a hard wearing connection that is built to last.

Guarantee – Tuffhoze is supplied with a 30 year guarantee.

Tuffhoze is compatible for use with Pressure Washers.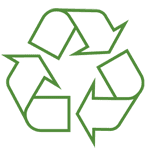 Packaging – The display carton supplied with Tuffhoze is made from 100% recycled materials, whilst the inks we print with are water based. This means that our packaging is both recyclable and compostable.