The Ultimate Hose
The best by any measure, the Ultimate hose is ultra-lightweight, flexible and robust, ideal for all of your garden watering tasks.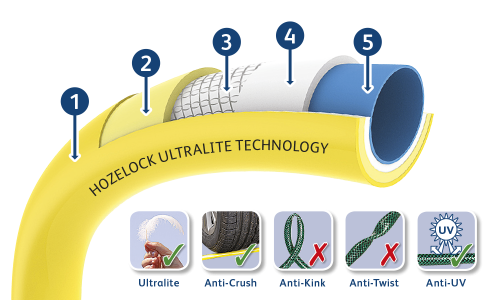 1. Weather proof with UV & frost protection guarantees that your hose can be used effectively in a range of climates from -20°C up to 60°C.
2. Soft & Flex™ technology delivers superb resistance to kinking, giving the feeling of lightness and flexibility allowing you to manoeuvre your hose effortlessly around the garden with minimal effort.
3. TNT™ anti-twist technology ensures the hose does not twist under pressure, providing continuous water flow and eliminates the frustrations caused by a hose kinking.
4. Ultralite technology makes the hose 25% lighter than other hoses of the same length and diameter, making it easy to carry and manoeuvre around the garden.
5. Smooth inner layer to enhance water flow.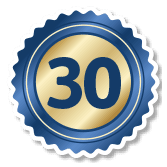 Guarantee – Ultimate hose is supplied with a 30 year guarantee.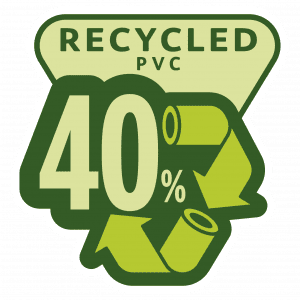 Packaging – Our knitted hose range is made from 40% recycled PVC. The header card supplied with Ultimate hose, is made from 100% recycled materials, whilst the inks we print with are water based. This means that our packaging is both recyclable and compostable.