The Starter Hose
Ideal for new gardeners, or for those who want a simple, yet hard wearing multi-purpose hose for general garden watering tasks.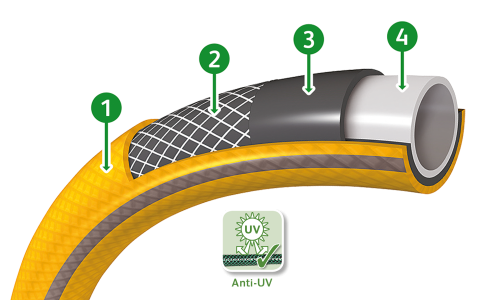 1. Weather proof with UV & frost protection guarantees that your hose can be used effectively in a range of climates from -20°C up to 40°C.
2. Braided technology maintains the structure ensuring water is effectively delivered to your garden.
3. Flexible PVC for added strength and easy handling.
4. Smooth Inner Layer to enhance water flow.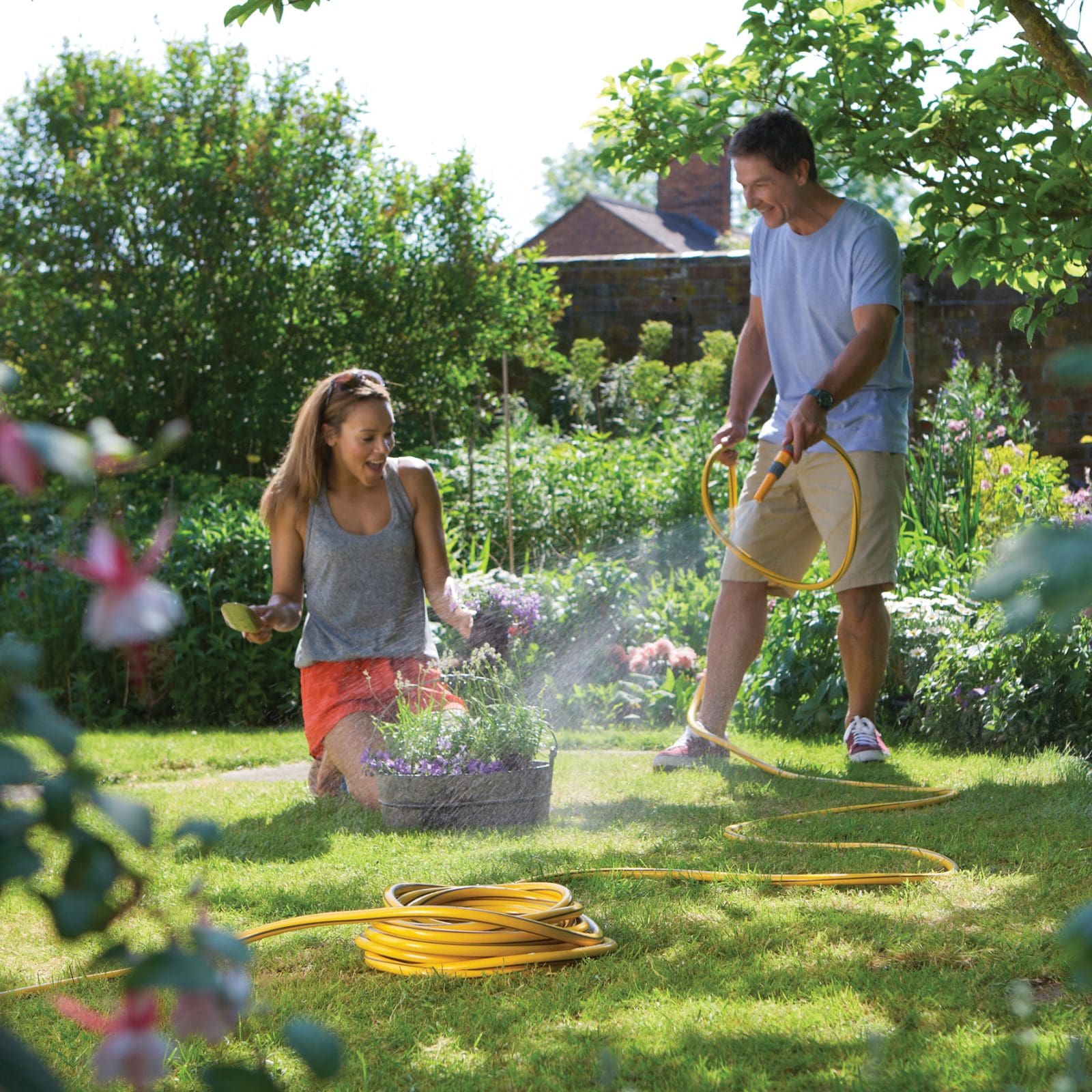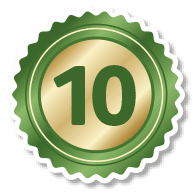 Guarantee – Starter hose is supplied with a 10 year guarantee.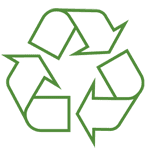 Packaging Recyclability – The header card supplied with Starter hose, is made from pulp grown in sustainable forests, whilst the inks we print with are vegetable based. This means that our packaging is both recyclable and biodegradable.