Even coverage
The NEW Rectangular Sprinkler AquaSave Pro 220 M has been specially designed as a sprinkler solution for any garden and size.

Anodised Spray Bar
The robust anodised spray bar promotes durability and longevity.
Perfect for lawns and established plants
The sprinkler is mounted on a stable sled, providing great stability on lawns, garden beds or borders.
PRODUCT FEATURES - 3D CONTROL

WIDTH
This 12-16 jet sprinkler includes six adjustable jets which can be turned on and off, depending on the coverage levels needed.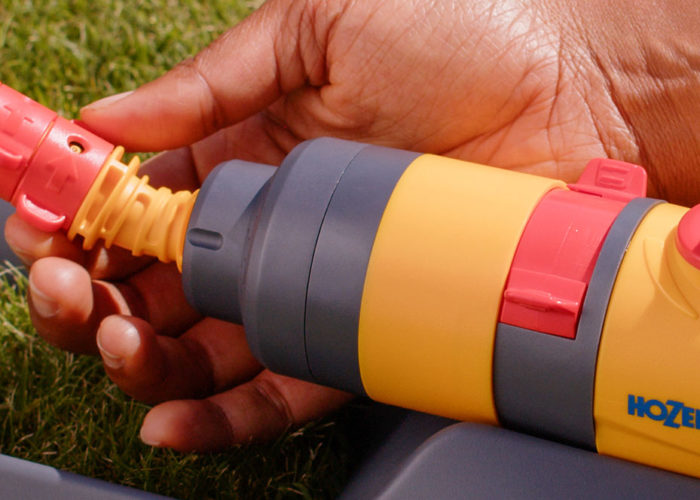 DIRECTION
Simply use the red setting rings on the sprinkler to adjust the direction of water jets, to suit your garden needs.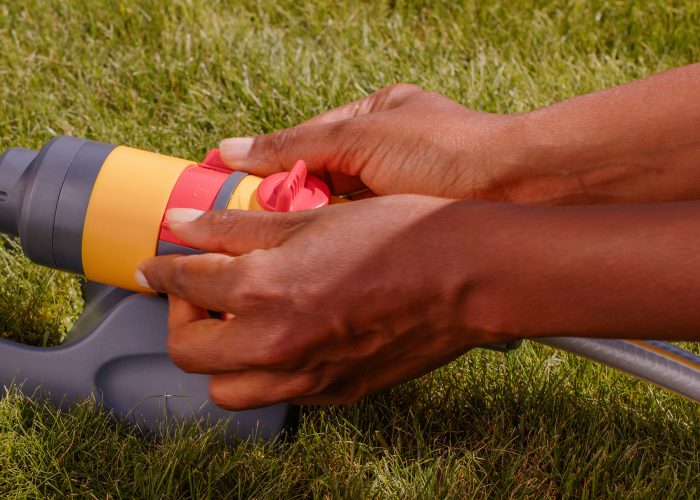 RANGE
 The sprinkler can be controlled to adjust the water flow to target the area being watered- be it a small or a large outdoor space.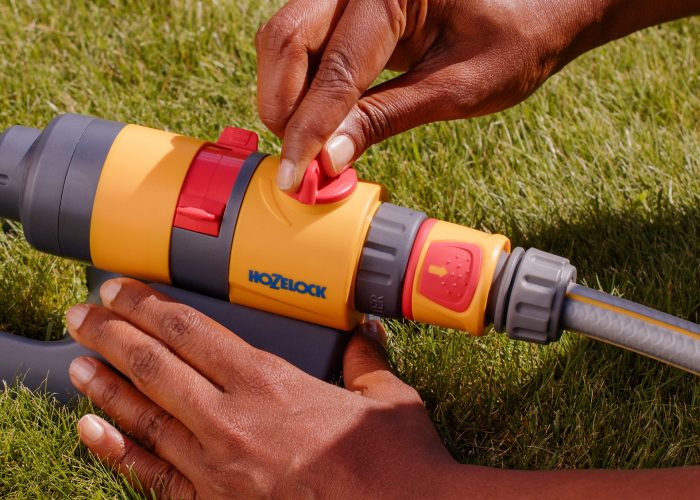 AREA COVERAGE - 12 JETS

AREA COVERAGE - 16 JETS


MAINTAINING THE SPRINKLER

Disconnect the Hose
Start by removing the hose from the sprinkler.

Remove the Filter
Unscrew the filter connection from the sprinkler.

Cleaning the Filter
Clean out the filter with water to remove any debris.

Replace the Filter
Once clean, secure the filter back into the sprinkler.

Connect the Hose
Secure the hose onto the Sprinkler.

Turn on the Flow Control
Turn on the tap and set the flow control to 45 degrees or under (ensure the sprinkler is not oscillating).

Remove the Cleaning Tip
Unscrew the red cleaning tip, allowing the water to flow through.

Cleaning the Jets
Use the cleaning tip to clean out the jet holes, then secure back into place.