This hose is porous along its entire length allowing water to release slowly and provide a deep soaking for the surrounding area. The internal dimensions are the same as the irrigation supply pipe (13mm), allowing you to use the same fittings and connectors as you'd use with other types of micro irrigation systems. This allows you to completely customise a system to meet your needs.
For targeted watering – the Hozelock porous hose is specifically designed for targeted watering of borders, hedges and vegetable gardens.
Prevents water wastage – the hose sits on the ground and gently drips water directly to the roots, reducing water wastage.
Flow regulation – a flow regulator is also provided, allowing you to regulate the volume of water delivered.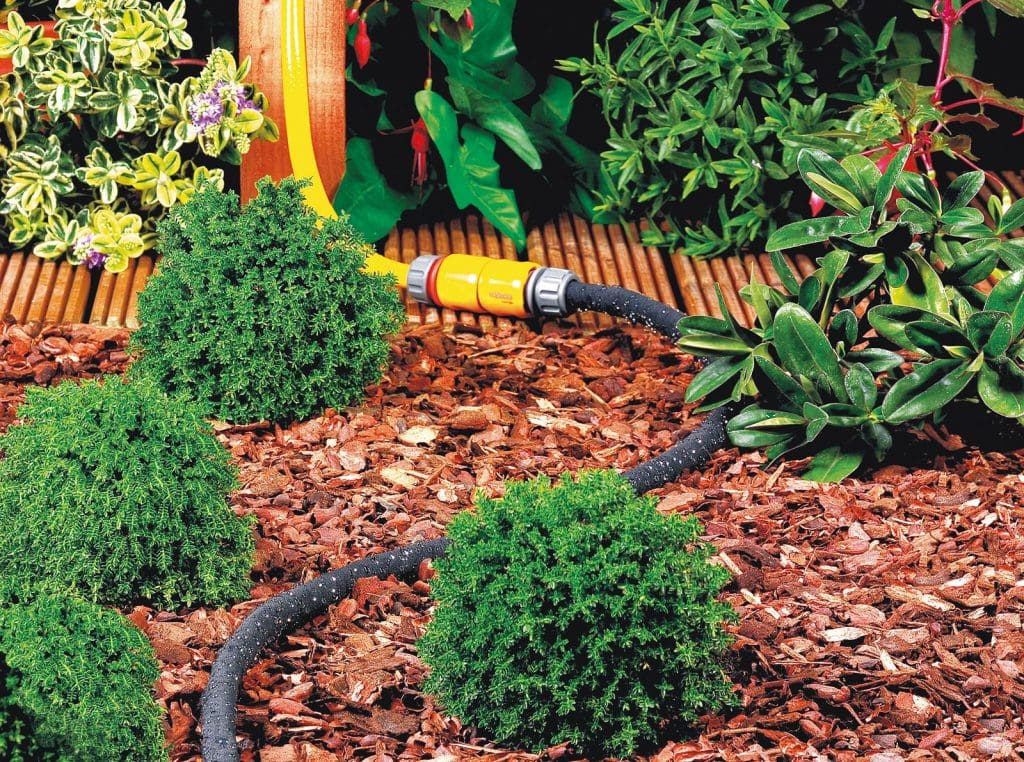 Versatile – the hose can be connected to the end of an existing hose or directly to the tap, depending on your garden layout. Multiple hoses can also be connected together to water larger areas.
The Soaker hose works best with a water pressure of about 8-10 psi. By adjusting the tap to apply the appropriate pressure ensures that the plants are watered evenly without damaging the hose.
Compatible with timers or programmers – for maximum convenience, the hose can also be used with a water controller to automate the watering process.
GUIDE TO AUTOMATIC WATERING