Hozelock makes gardening easy with the stylish Pico Reel. It has been expertly designed specifically for gardeners with patios, balconies and small gardens.
Easy to use – Whether you choose to carry Pico Reel or leave it by the tap, it allows you to conveniently water your garden or patio area with minimal fuss or effort.
Excellent coverage – Complete with a 10m hose, it provides you with fantastic area coverage.
Easy to rewind – The sleek winding handle makes rewinding the hose simple.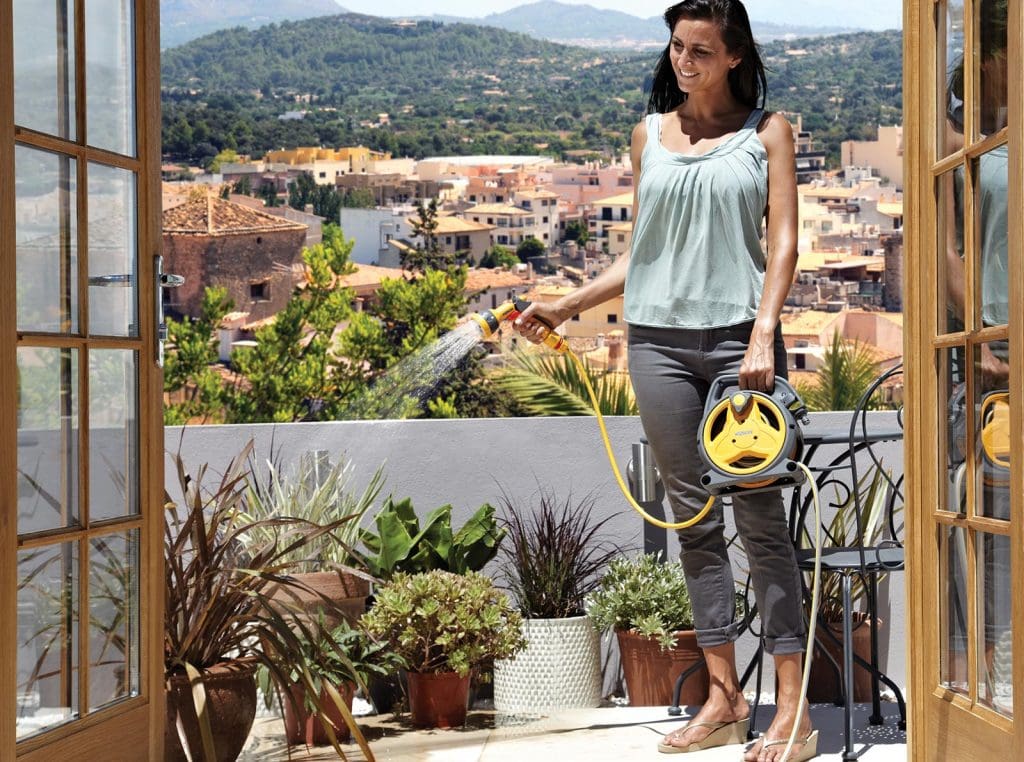 Easy to store – The compact design allows Pico Reel to be stored easily out of sight, on a shelf in your shed or even in a cupboard in your home.
Ready to use – The Pico Reel is instantly ready to use as it comes complete with a tap connector and Multi Spray Gun. Simply screw the tap connector to your tap, connect your Pico Reel and away you go. The non-drip parking point means it can be stored without the risk of dripping water.

PRODUCT FEATURES