The Multi Spray brings comfort to garden watering and makes it even easier to save water.
The ergonomic On/Off lock button and flow control have been located so they can be easily operated with just one hand, giving you instant access to all the features you need. The On/Off lock holds the trigger down when watering for a longer time, so you don't have to keep the trigger pressed. In addition, the new front trigger and spray head have soft-touch grips, so you can water a large area in comfort and without your hands getting tired.
The smooth flow control allows you to quickly change the amount of water being sprayed – push it forward with your thumb for maximum power, or pull it back to reduce water usage by up to 50%. By adjusting between a high power jet for cleaning, or gentle watering for flowers, you can choose exactly the right amount of water for every task while also protecting your more delicate plants.
Five spray patterns – Cone for delicate watering, Powerful Jet for cleaning, Fast Fill for filling buckets and watering cans, Fine Rose for gently watering seedlings and Flat for rinsing soap suds off cars.
This set includes an outdoor tap connector and hose end connector for connecting a hose to the tap. It also includes an Aqua Stop Connector for quick attachment and removal of the spray gun, giving a leak free connection every time.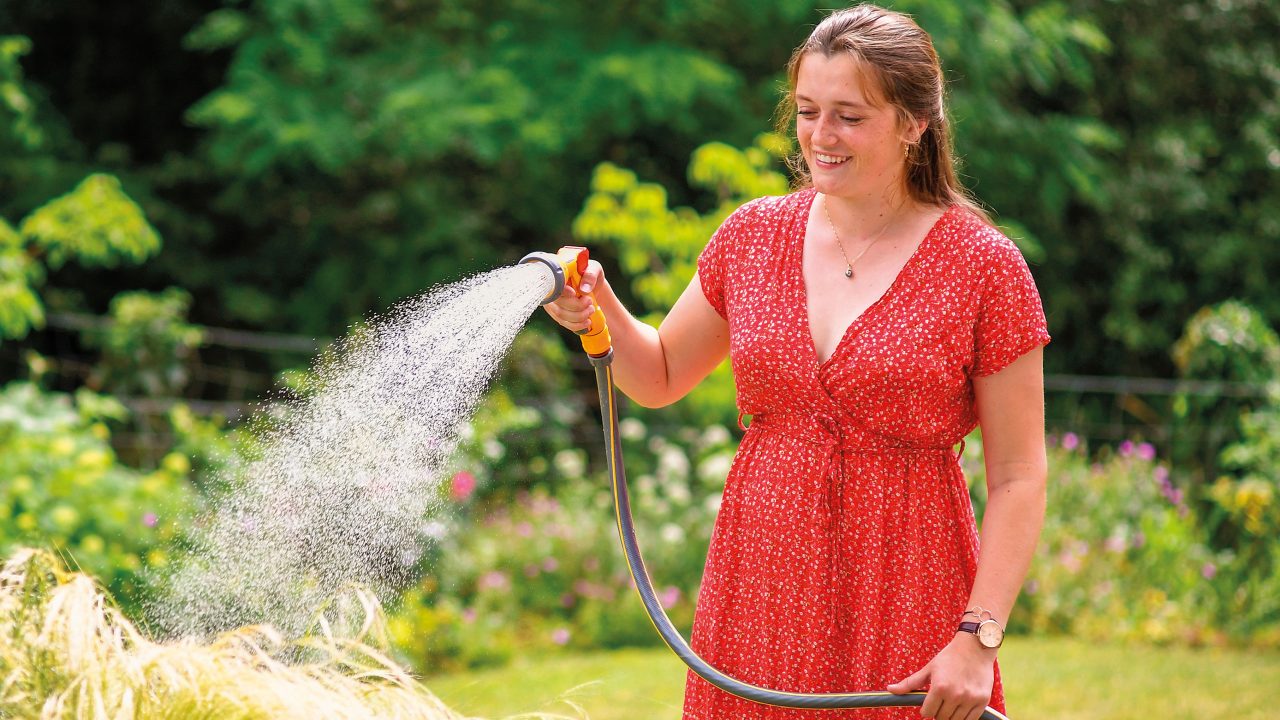 PRODUCT FEATURES


Lock position for prolonged use

Easy to use flow adjuster

PRODUCT CONTENTS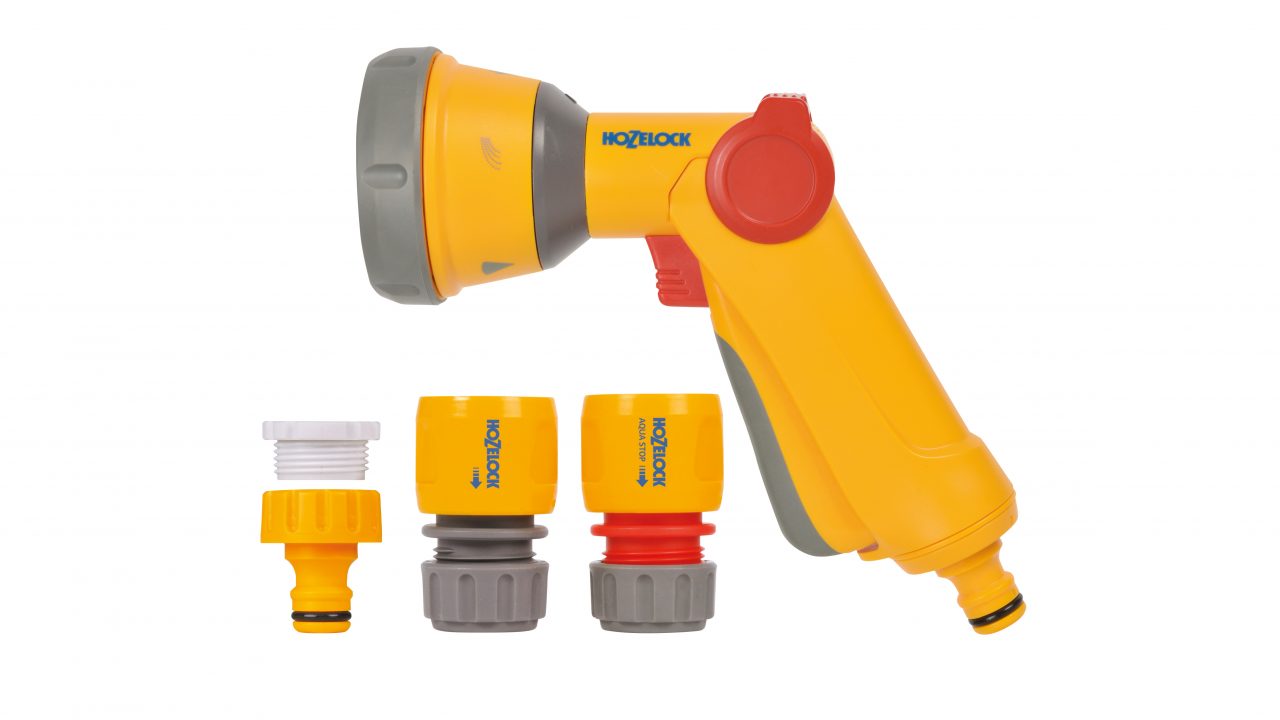 Multi Spray Kit (2343)
12.5 mm and 15 mm hoses
This kit includes (2343):
A Soft Touch Multi Spray Gun (2679)
1 Hose end fitting (2166) – for 12.5 mm and 15 mm hose
1 AquaStop connector (2185) – for 12.5 mm and 15 mm hose
1 Connection for outdoor tap (2184)