Made from high quality material, the Hozelock Jet Spray Gun Plus combines fantastic looks, comfortable soft touch ergonomics with a range of useful, class leading spray patterns.
Patented variable trigger flow control – The harder you squeeze the trigger, the more water you will get.
Two stage locking trigger – Lock at 100% flow and 40% flow.
Three spray patterns – Cone Spray for watering plants (1), Powerful Jet for cleaning (2) and Fast fill for filling up buckets and watering cans (3).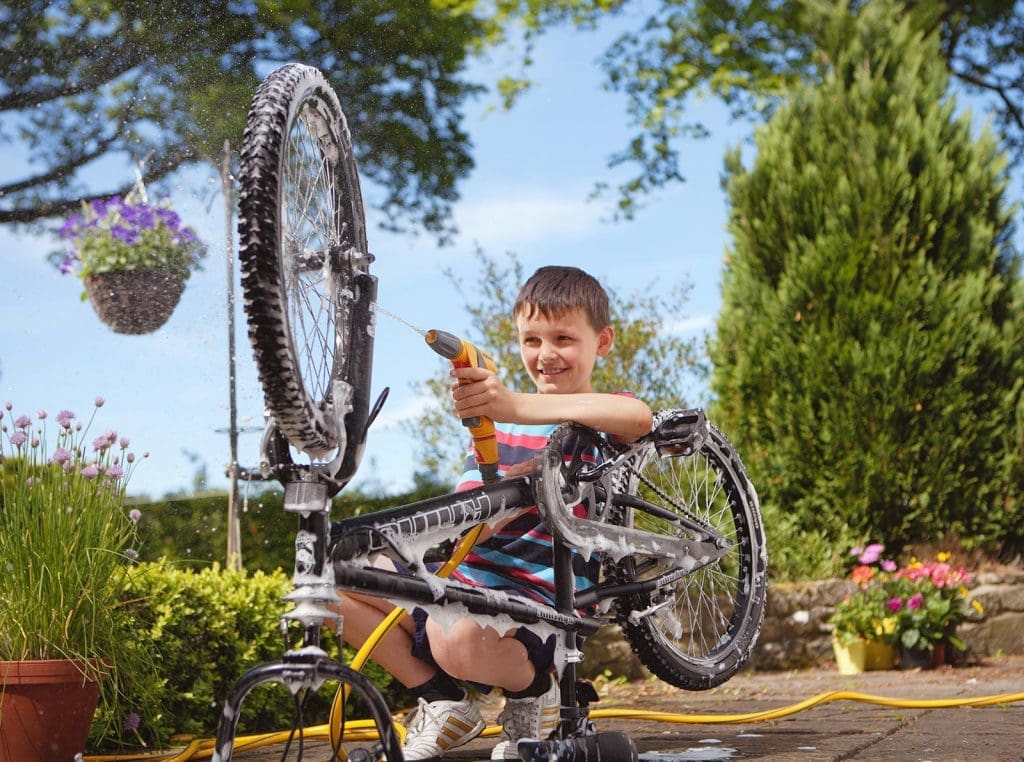 PRODUCT FEATURES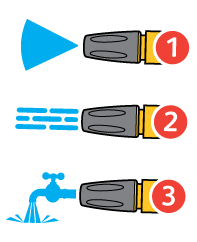 Soft-touch trigger for comfort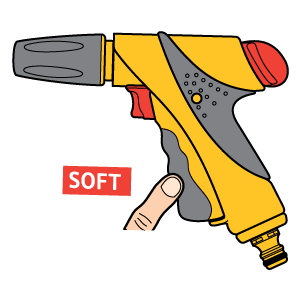 Rear trigger flow control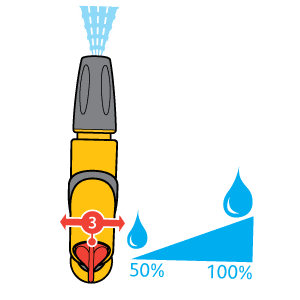 Variable trigger flow control