The Hose Hanger is a fantastic space saver, helping to keep your garden clutter free, whilst protecting your hose and accessories from damage.
Robust – Built to last, it can store up to 30m of 19mm hose for easy and hassle-free access.
Convenient – With park points for your connectors, nozzles and spray guns, plus additional storage space to the front, the Hose Hanger provides a convenient way to store your hose and watering tools.
Includes – 20m of 12.5mm hose, hose & tap connectors, a nozzle, plus the screws, rawl plugs and drill hole guide to attach it to the wall.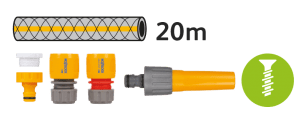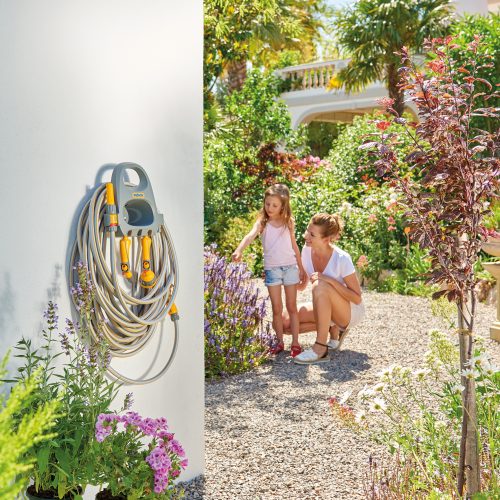 A fantastic space saver and convenient storage