The Green Power Turbo Gas is safe thanks to infrared technology: the non-visible flame heats the ceramic plate to 800°C, which causes a thermal shock on the weed to be removed, causing the cells of the surface part of the weed to burst into the root. Deprived of its ability to photosynthesise, the plant gradually dries out and its root also dies. More difficult weeds can be permanently controlled by simply using the gas weeder two weeks later.
The Green Power Turbo Gas is equipped with an ergonomic handle and a wheel for easy movement without constraints.
The large ceramic plate (12 x 20 cm) allows weeds to be removed from large areas for maximum efficiency.
Compared to a standard gas cartridge weed killer, the Green Power Turbo Gas is twice as fast and four times more economical.
2-in-1 weeder:
A standard Butane / Propane gas cartridge: cordless for easier movement. Gas Cartridge usage time: 3hr
Thanks to its long-lasting properties of a Propane or Butane* gas bottle, makes this weeder more economical. The adapter to connect the hose and the gas bottle is supplied. Usage time on gas bottle: Up to 122h
Green Power Turbo Gas is available with or without a gas cartridge
* The hose and regulator for connection to the gas bottle are not supplied. The gas bottle is not supplied. The gas bottle pressure regulator and hose connections are specific and different depending on the country you are in. Please use the correct fittings.

Lightweight & Easy To Use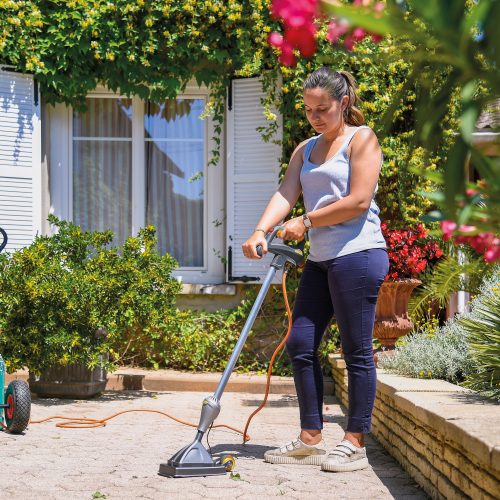 Cordless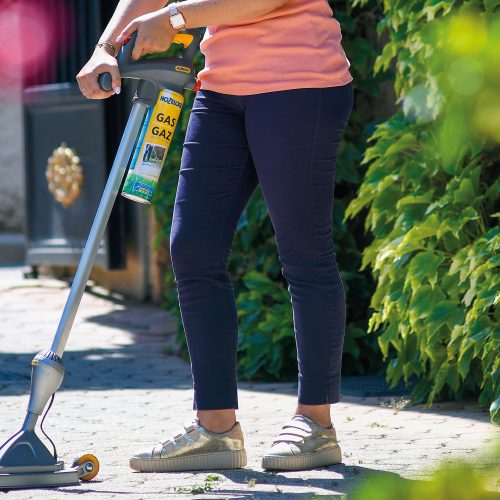 Efficient & Economical

VERSIONS
4178 0000: Green Power Turbo Gas + gas cartridge included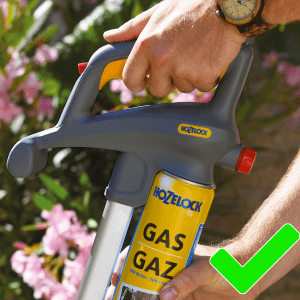 4177 0000: Green Power Turbo Gas Weeder (gas cartridge NOT included)