Increase height – The High Spike is used to raise drippers, mini sprinklers and jets up to 35cm higher.
High-quality – Made from tough UV stable plastic.
Use end of line – (i.e. at the end of the 4mm hose) or attach by branching off from 13mm supply tube.
Comes in a pack of 3.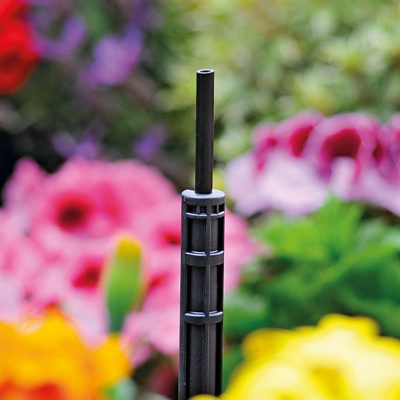 INSTRUCTIONS